Crossroad Venture Capital
Crossroad FCP ("Crossroad") is a top-tier venture capital fund that invests in early-stage Israeli companies with unique intellectual property, exceptional management teams and high potential for market penetrability and growth.
Crossroad focuses mainly on companies that are active in the sectors of Medical Devices, Information & Communication Technology, Renewable Energy, Biotechnology and Pharmaceuticals. The fund seeks to invest where it can add value by utilizing its unique strategic capabilities and multinational network.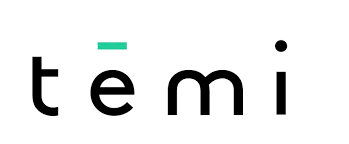 A few years ago, my life changed. I spent an afternoon with my grandmother and noticed how shaky her hands were and how difficult it was for her to hold a cup of tea. I...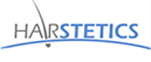 Hairstetics is developing a multiple-hair implantation device for a non-surgical treatment of baldness. The user-friendly device can be easily operated by an MD or a cosmetician and adapted to both natural and synthetic hairs. Capable...

The company developed a revolutionary technology based on capillary arrays that ensures the safe infusion, storage and controlled release of hydrogen gas, enabling it to become the leading cost effective, safe and environmentally friendly energy...

Regentis Biomaterials is a tissue repair company focused on developing and commercializing of innovative hydrogel platform for the repair of damaged tissue. The Gelrin hydrogel platform is the foundation for the company's flagship product, GelrinC,...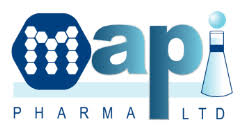 Mapi Pharma Group (Mapi) is an international pharmaceutical company specializing in complex bulk Active Pharmaceutical Ingredients (APIs), generic and innovative intermediates, high development barrier generics and novel finished dosage forms based on selected drug delivery...

Pharma Two B develops clinically differentiated and value-added products, based on approved drugs. The company focuses on Fixed-Dose-combinations of two or more drugs with complementary and synergistic effects, providing high clinical value and shorter regulatory...

Stem Cell Medicine was founded in 2010 by a seasoned team of entrepreneurs in the life science & pharmaceuticals industries. Stem Cell Medicine plans to play an active role in guiding and shaping the future...

Roboteam is a leading global provider of tactical ground robotic systems. Based in Maryland US, our team of highly experienced veterans leads the design, development, production and delivery of high performance tactical ground robots to...
Meet Temi, the Personal Robot You Never Knew You Needed...
What is your professional background? How did you end up in this space? I have always been a techie. I've...
[MWC 2019] Temi and the CloudMinds XR-1 are a couple...
t big events like MWC, there's bound to be a number of companies showing off pretty interesting, and often weird,...
Roboteam lets loose flying robot
Roboteam has completed the design phase of its new flight-capable UGV and several customers within the US Department of Defense...
Roboteam announces AI-CU software
On 1 March Roboteam announced the launch of its Artificial Intelligence Control Unit (AI-CU) software to provide autonomous and artificial...
Mapi Pharma to Present Phase II Extension Results of Glatiramer...
NESS ZIONA, Israel – April 30, 2019 – Mapi Pharma Ltd., a fully integrated, late-stage clinical development biopharmaceutical company will...
Mapi Pharma Receives Government of Israel Funding for the Establishment...
NESS ZIONA, Israel – March 18, 2019 – Mapi Pharma Ltd., a fully integrated, clinical, late stagebiopharmaceutical company, announced today...